Marketing Video Page What it is Marketing videos can look and sound like whatever you need them to look and sound like, in order to put your ideal client into the story of your brand.
The flexibility of the medium means that your video can include live action, animation, interviews, voice-over, text elements, music – or all of it, or something else! What it does The magic of marketing videos for business is that by selecting a combination of tried and proven ingredients, you can convey the exact tone, mood and story that will resonate most effectively with your ideal target audience, and help them to take the next step in their relationship with your brand. What it delivers A marketing video, done right, can deliver a tireless voice to sing your brand's praises, an appealing entertainer to liven up your brand's other digital assets, a factual bot to alleviate your customer's most pressing questions, and a friendly assistant to spruik your brand 24/7.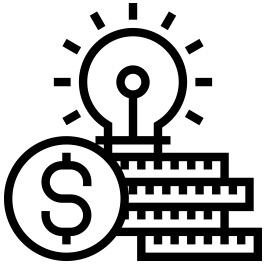 Your marketing video creation process We work in close collaboration with you to produce a marketing video crafted to fit your company's goals and requirements.
The process looks something like this: Consultation Ideation Script writing Storyboarding Production Editing Finalisation We take as long as required on your marketing video production to ensure the end product is relevant and engaging.
Many can wax eloquent about how they produce that product or service. But the golden part of the circle, according to Sinek, is telling your ideal target audience why you got into business or produced a new service or innovation in the first place.
How the golden circle helps your brand Including your why provides your target audience with motivation to include your products or brand in their lives, because you've moved beyond merely promoting features and benefits (which other companies can more easily compete on) to expressing unique identifiers, beliefs and values (intangibles that no other company can replicate exactly because they're tied to the specific variables of your story).
Articulating your clear vision for the future Example: Charity:water is a radically innovative non-profit with a crystal clear "why" tagline on their home page: "Clean water changes everything."
They elaborate directly below with "Why Water? 663 million people drink dirty water. Learn how access to clean water can improve health, boost local economies, empower women, and give kids more time in school." Storifying the pain point that sparked a solution Example: Uber's founder, so the story goes, was stranded in a foreign country at night and couldn't catch a cab. The "why" of this story – safety, accessibility, convenience – is implied.
"Start With Why" case studies There are several ways you can weave in your why (along with your how and what) to your marketing video, including:
Presenting your strong and entertaining origin story Example: The Virgin brand might have begun with records, but nobody can forget the origin story that inspired the creation of Virgin Air, when Richard Branson found himself stranded on an island with a cancelled flight, sourced a light plane and enough people to chip in to cover the cost of the flight.
Describing the values your company stands for Example:
Apple's values have sparked lifelong customer loyalty and explore new innovative products because the company has branded itself as actively challenging status quo thinking to empower the individual. * By weaving in relevant "why" elements, you too can develop marketing videos that are inspirational, effective and appealing to your target customers. [Graphic] WHY MEDIA REEL? International experience achieving global appeal for brands Located in Sydney, Australia for Oceania-friendly time zones State-of-the-art production equipment and programs World-class results in record time A video production company trusted by top brands